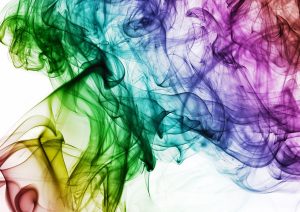 If you've reached this page you're probably running a business, or want to set up a website, but you don't want to do it on your own. My services fall into two main groups:
The underlying system that I mainly work with is WordPress. If you'd like to see my previous work, you can check my portfolio. Or you can read about what it's like to work with me.
What you want is not listed? Click here to read more.
Which Service Should I Choose?
You should choose the first service if you don't have a website or want a new website because the one you have it's not working for you anymore. The second service is appropriate if you're already happy with your website and need some help updating or tweaking it. Or there is something that is not working and you want a professional to sort it out for you.
Don't know what to choose? Get in touch with me and tell me what your current situation is.
Website Creation and Design
I'm dedicated to creating modern, slick and functional websites that cater to your needs. I'll use WordPress to create your website. With this system, it'll be easy for you to update the website and manage it.
These are the three main services that I offer. They target freelancers, entrepreneurs and small businesses.
Basic (Corporate) Website Creation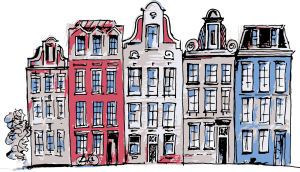 I specialize in creating corporate websites that are tailored to your needs. I use customizable WordPress templates to create your website, which I then tweak by customizing the typography and color scheme to match your brand identity.
My basic website creation service includes:
Customization of the website design based on your color and typography preferences
Installation of necessary plugins to achieve the website's required functionalities
Integration of essential features, including a contact form, and social media links
GDPR-ready website
Responsive design to ensure your website looks great on all devices
A website that is ready for SEO-optimization, in order to improve your website's ranking on search engines
Basic training to help you get started with managing your website
Membership Site Creation
I can create a membership site that offers exclusive content or services to your subscribers. I will work with you to create a membership site that is easy to use, visually appealing, and offers the features your subscribers need. My membership site creation service includes:
I have experience on the following project types:
Same features as the corporate or basic website, AND
Integration of essential features, including user registration, login/logout, and account management
Content protection to ensure your exclusive content is only accessible to subscribers
Payment gateway integration for subscription management
E-commerce (Shop) Creation
My e-commerce store creation service is perfect for businesses looking to sell their products or services online. I can create a visually appealing online store that is easy to use and offers the features your customers need. My e-commerce store creation service includes:
Same features as basic or corporate website, AND
Integration of essential features, including product listing, cart management, and payment gateway
Shipping and tax configuration for one country
In any case, I'm committed to delivering high-quality websites that meet your requirements and expectations. Get in touch and let me know how I can help you.
Maintenance and Troubleshooting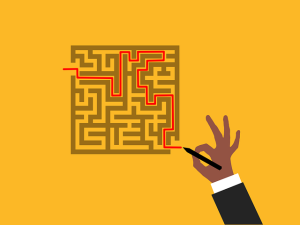 If you've been running your WordPress website for a while and need technical assistance, my administration/troubleshooting service is right for you. We'll schedule a meeting to discuss any issues or problems you're currently experiencing with your website, and I'll conduct a thorough check to identify any underlying issues that may not be immediately apparent.
With my maintenance/troubleshooting service, you can expect:
Customized solutions tailored to your specific needs and website requirements
Expert installation and configuration of plugins to ensure compliance with regulations such as GDPR
Database cleanup to maintain the integrity and performance of your website, especially if you've been running your website for years or have installed and uninstalled plugins over time
Regular backup setup to prevent loss of valuable website content
Integration of new functionalities to your website such as an e-commerce store, digital product sales, membership site, or multilingual support
Professional installation and configuration of a new theme for your website, including customizations required to achieve your desired design.
I understand the importance of maintaining a functional, secure and reliable website. Contact me today to schedule a meeting and discuss how I can help you with your website.
Other Services
​​If you're uncertain about the specific service that you need or if you think that your requirements go beyond the options listed here, there's no need to worry! I'm still open to assisting you. I love learning, so even if a particular service is not mentioned on the list, I'll consider it. Feel free to reach out and let me know about your requirements. If I believe I can help you, we can arrange a meeting to discuss it in more detail.
Testimonials
Who Is This For?
If you're a DIY person who needs a little help, this service is perfect for you.
If you enjoy learning how to work with new tools but lack the time to set up your website, I can help.
If you want to focus on running your website and need someone to take care of the technical stuff.
Who Isn't This For?
If you're looking for someone to take care of everything for you, such as publishing regular posts to your website, this service may not be the best fit for you.
If you dislike or hate technology and prefer to stay away from it altogether.
If you're not willing to invest some effort in learning the basics.
Any Questions?
Just get in touch using the contact form.