Nix & Us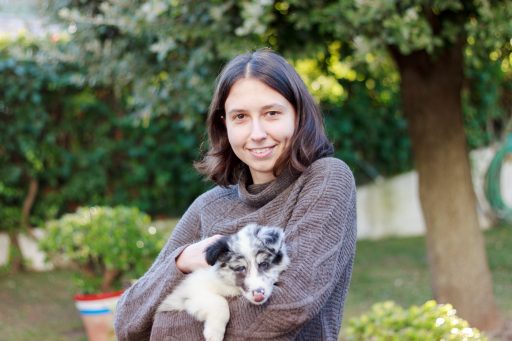 Context
This is a very special project, which I created way before Dandelium Studio existed or was even in my thoughts.
After getting a dog in 2016, I decided I wanted to create a website to talk about life with a German Shepherd, and cover a variety of topics: healthcare, food, activities, books and so on. Unlike Dandelium Studio, in this case I never considered creating a multilingual website. I decided to write in English as I thought it would reach more people.
P.S: About the photo – this is not my dog, but I love the picture 😉 (although the puppy was a bit stressed, see the tongue flick), and it is more or less from back then.
Proposed Solution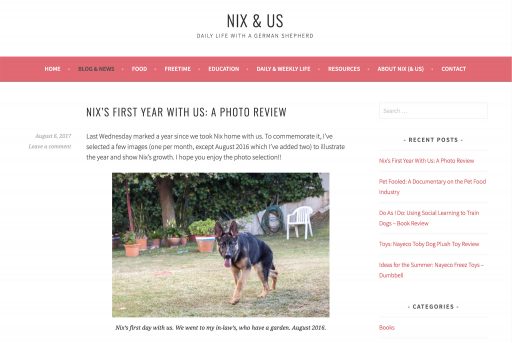 As usual, I used WordPress to create the website. I had worked on other projects in the past that used it, and I really liked it. In order to cover my needs, a blog with the ability to show the Instagram and Twitter feeds was enough. The categories and tags, already built into WordPress, would help organize the information into the different topics. It featured a magazine-like theme with the ability to show sticky posts at the top of the page, and used a couple of plugins to display the feeds.
Results
I ran the website for a couple of years. During that time, I was able to achieve my goals, which were to publish dog-related information and integrate the content with social media. After a year I moved the website to a different server – this taught me the process of moving a site. After two years, when writing posts stopped being fun and became a chore, I decided to close down the website.