Palomitas de matiz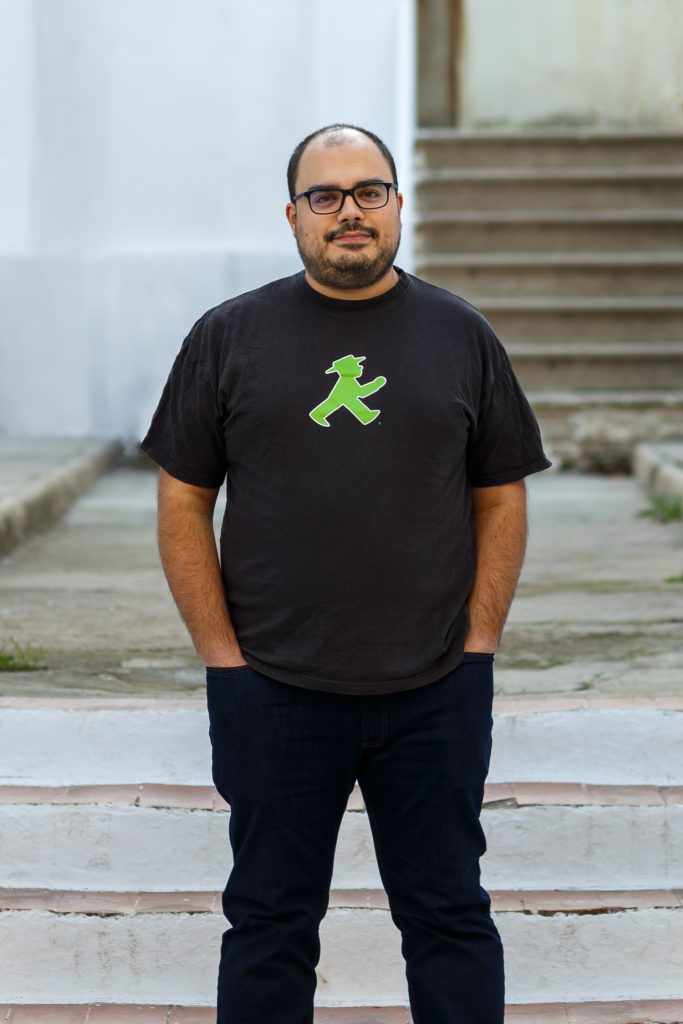 Context
Samuel has been teaching Spanish for over 15 years. He has various sources of income – private students, a language school (Instituto Cervantes) and a university's language school, among others. When COVID struck, he moved to online teaching – an experience which proved to be very successful. This sparked his desire to establish an online presence and create his own brand, in order to find students and help them learn Spanish. His ultimate goal is to create an online membership where students will be able to attend live webinars and learn from prerecorded material and courses.
Proposed Solution
After talking about his goals and analysing different options, we came up with the following solution, divided into two main stages: creating a standard website with a blog, and creating the academy/membership website.
First Stage: Creation of a standard website with a blog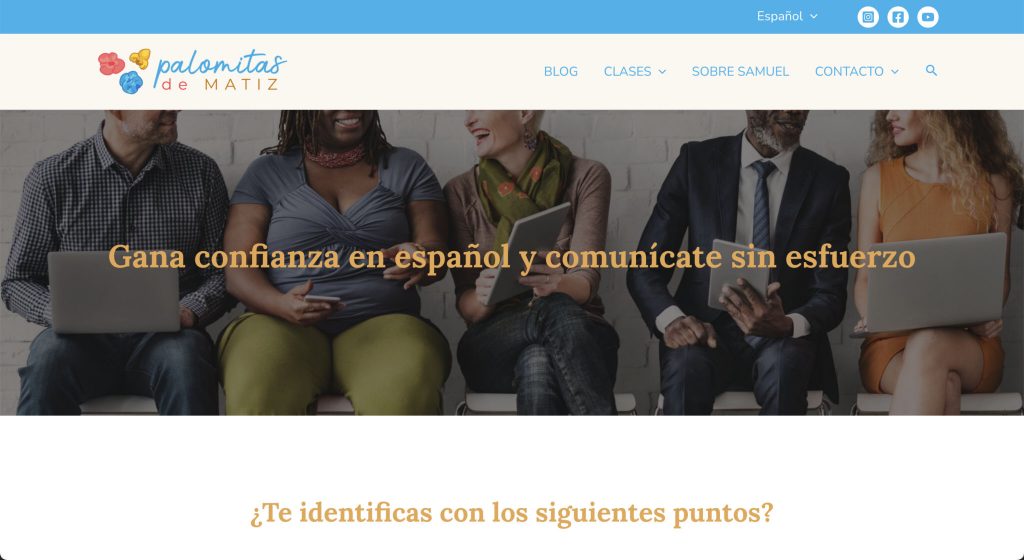 Second Stage: Creation of the membership website
In the summer of 2022, this stage was put on hold, as Samuel decided to create a membership for teachers, instead of students. For more details of this project, you can check the Gramatices portfolio page.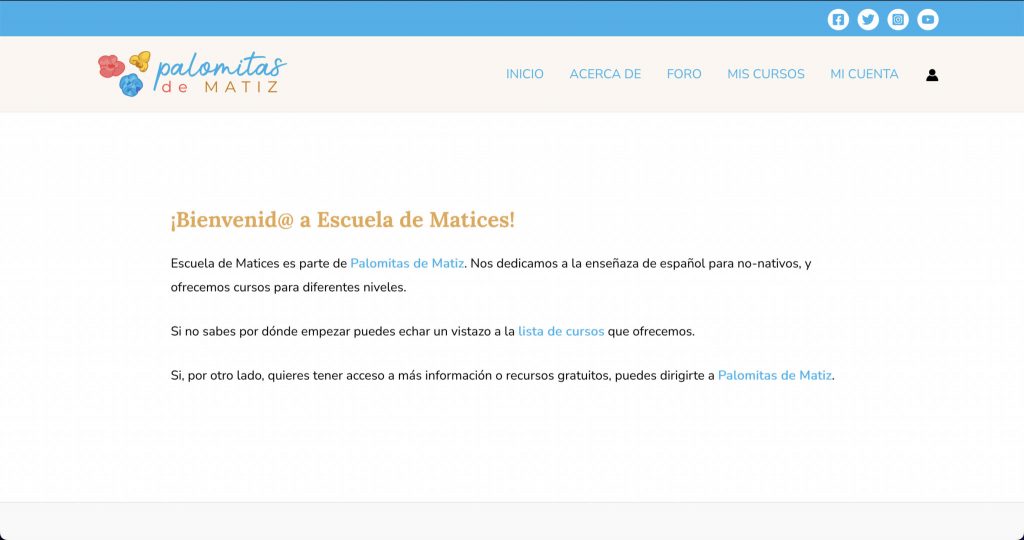 Results
At the time of writing (Summer 2022), the main benefits are the following:
Personal Brand
Samuel now has a website that he can use to build his own personal brand and establish an online presence as a teacher of Spanish.
Expertise
He can use the blog as a way to show his expertise to prospective students, by writing about the Spanish language.
Media
The blog is complemented by his YouTube channel and his Instagram Reels, where he deals with different grammar topics and gives advice.
Booking Lessons
Students can book classes with him directly through the website, choosing any of the available slots in Samuel's schedule. This automatically updates his calendar.
Bilingual
Prospective students can find content in both English and Spanish, which is also part of Samuel's brand – the ability to explain some concepts in English if necessary.
Social Media Hub
The website also includes a page that acts as a hub for all his social media accounts, in a similar style to Linktree – but without any additional costs.
If you're interested in knowing more detail, the technical and design characteristics are these:
The typography (fonts) and the website's colours harmonize with the logo and his brand. Samuel's brand is "professionally informal". He'll do the work as expected, but he's approachable.
Of course, the website is GDPR-compliant. Any non-essential cookies created by third-party services can be disabled.
It adapts automatically to any device's screen size (it is a responsive website), thus avoiding horizontal scrolling, among others.
The website is backed up regularly to a remote server, so that in the event that something goes very wrong, Samuel will be able to recover all the data.
Contact forms can sometimes stop working if the server blocks the sending of e-mails. In order to avoid any issues, the website stores any sent forms so that they are never lost.