Samuel Rísquez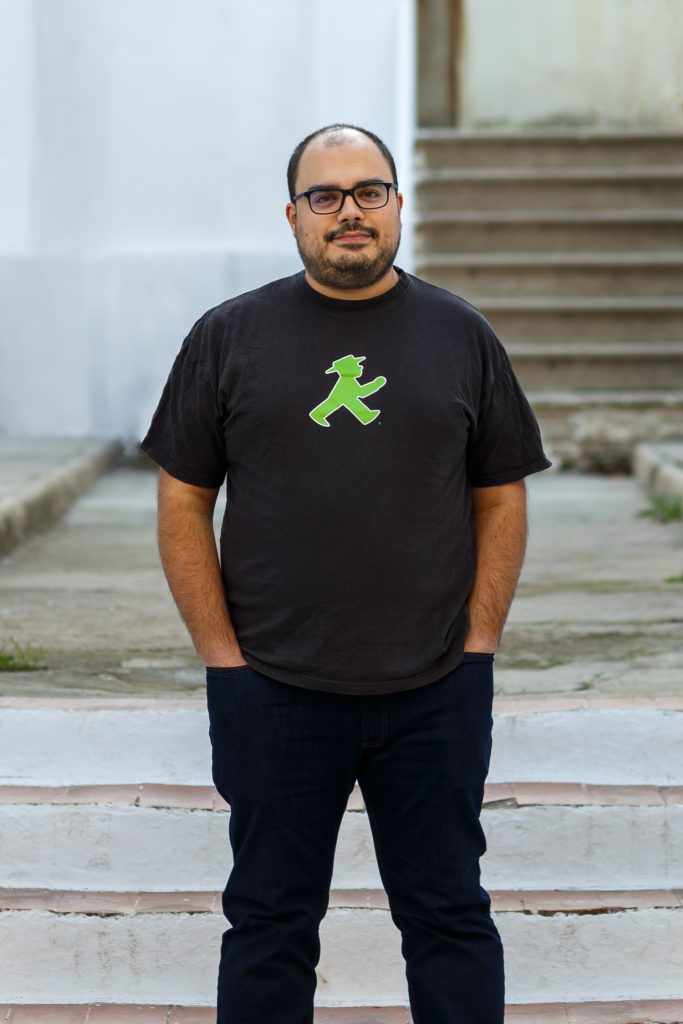 Context
This is a sister project to Palomitas de matiz and Gramatices. Samuel has been teaching Spanish for over 15 years. He has various sources of income – private students, a language school (Instituto Cervantes) and a university's language school, among others. When COVID struck, he moved to online teaching – an experience which proved to be very successful. This sparked his desire to establish an online presence and create his own brand. He decided to use two different brands – one caters to students of Spanish and the other to teachers of this same language. Samuel Rísquez is the brand that targets teachers.
Proposed Solution
After debating and analysing different options, Samuel decided to create two different brands: one for students and the other for teachers. The website uses the same design as Palomitas de matiz, with a different logo. This is done on purpose, to create consistency between the different brands and unify them.
Unlike Palomitas de matiz, Samuel Rísquez is mainly used to promote free webinars and Samuel's membership for teachers, called Gramatices. At the time of writing (October 2022) it doesn't include a blog, but may do so in the future.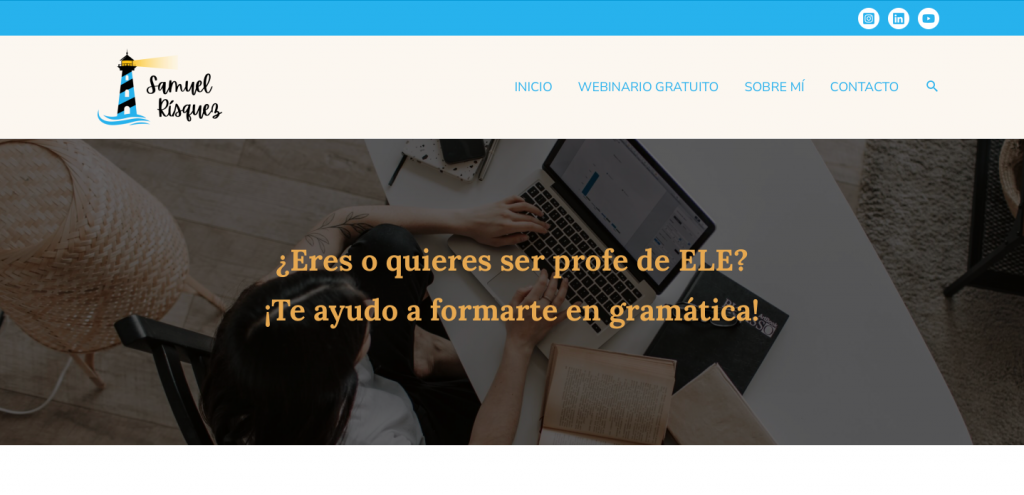 Results
The main benefits are the following:
Personal Brand
Samuel now has a website that he can use to build his own personal brand targeting teachers and establish an online presence as an authority on the topic of teaching Spanish.
Promotion
He uses the website to provide additional information about his free webinars and his membership.
Attract potential customers
The signup form will allow anyone who is interested in Samuel's approach and services to subscribe to his mailing list. In this way, he can tailor and offer his services to an already interested audience.
If you're interested in knowing more detail, the technical and design characteristics are these:
Just like in the case of Palomitas de matiz and Gramatices, the typography (fonts) and the website's colours harmonize with the logo and his brand.
Of course, the website is GDPR-compliant. Any non-essential cookies created by third-party services can be disabled.
It adapts automatically to any device's screen size (it is a responsive website), thus avoiding horizontal scrolling, among others.
The website is backed up regularly to a remote server, so that in the event that something goes very wrong, Samuel will be able to recover all the data.
Contact forms can sometimes stop working if the server blocks the sending of e-mails. In order to avoid any issues, the website stores any sent forms so that they are never lost.