Gramatices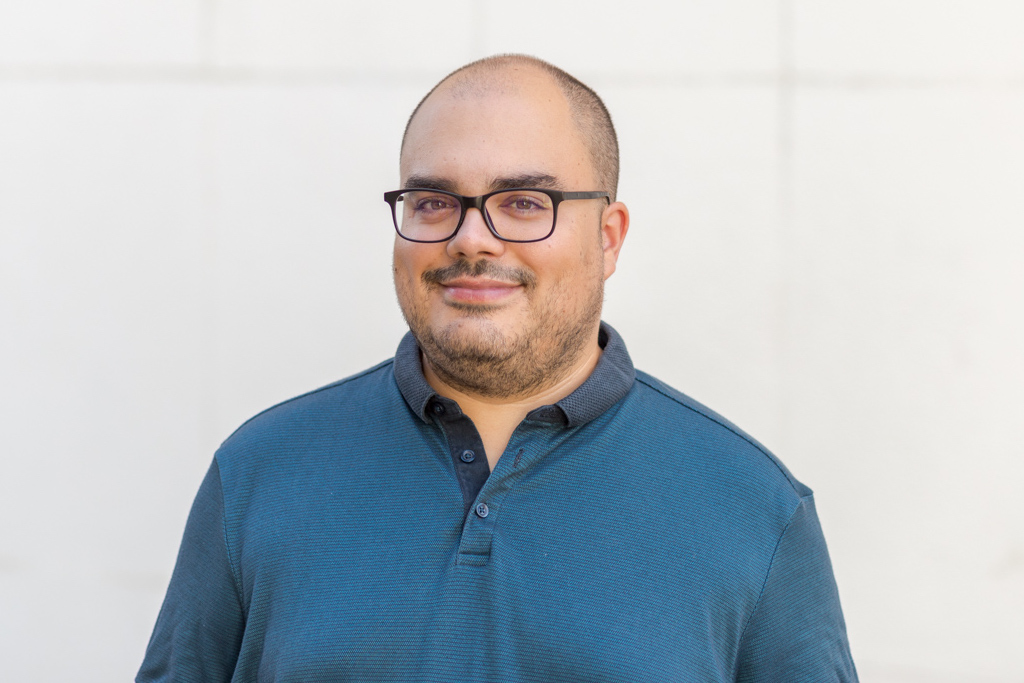 Context
Gramatices is part of a bigger project together with Palomitas de matiz and Samuel Rísquez. Samuel has been teaching Spanish for over 15 years. He has various sources of income – private students, a language school (Instituto Cervantes) and a university's language school, among others. When COVID struck, he moved to online teaching – an experience which proved to be very successful. This sparked his desire to establish an online presence and create his own brand. One of this goals is to help other teachers of Spanish understand the nuances of the language and give them tips and strategies to deal with certain topics in class.
Proposed Solution
After debating and analysing different options, Samuel decided to create a membership website where he can offer courses, teaching materials and other resources to teachers of Spanish. His membership is mainly based on direct interaction with its members. Almost every week there is either a Q&A session, a tutorial or a lesson on a certain topic. The website uses the same design as Palomitas de matiz and Samuel Rísquez, with a different logo. This is done on purpose, to create consistency between the different brands and unify them.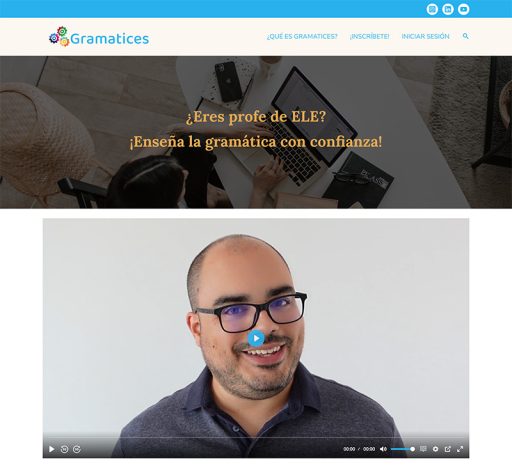 Results
The main benefits are the following:
Recurrent Income
Samuel has now a website that he can use to create content and protect it behind a paywall. In this way, he can earn a recurrent income from his knowledge.
Flexibility and Adaptability
Due to the way that Gramatices is configured, the membership can change, evolve and adapt over time. The rules make it easy to protect any type of content or content marked using certain tags or categories. In addition, content can be configured to expire after a time or become available once the client has been a member for a certain time.
Growth Potential
Although the membership has started small, with a few members and weekly live sessions, the system is ready for a bigger audience and more content.
If you're interested in knowing more detail, the technical and design characteristics are these:
Just like in the case of Palomitas de matiz and Samuel Rísquez, the typography (fonts) and the website's colours harmonize with the logo and his brand.
Of course, the website is GDPR-compliant. Any non-essential cookies created by third-party services can be disabled.
It adapts automatically to any device's screen size (it is a responsive website), thus avoiding horizontal scrolling, among others.
The website is backed up regularly to a remote server, so that in the event that something goes very wrong, Samuel will be able to recover all the data.
Contact forms can sometimes stop working if the server blocks the sending of e-mails. In order to avoid any issues, the website stores any sent forms so that they are never lost.